SUCCESS STORY


MECHANICAL SEALS FOR THE PHARMACEUTICAL INDUSTRY
Increase seal technical support, simplify seal repairs and employ
state of the art mechanical seal innovation
The pharmaceutical industry is known for innovation, with solutions like new vaccines and other medicines, but also in areas of research methods and advanced equipment. And yet, much of the mechanical seal technology in use has not changed in decades.
EagleBurgmann's reputation for innovation makes us a valuable supplier to the industry.
EAGLEBURGMANN AND PHARMA: A LONG-LASTING PARTNERSHIP
We understand the hygienic standards and certifications for the pharma industry and have been applying these to our seals for more than 30 years. Add to that the robust nature of EagleBurgmann products and you have a well-performing seal with long term reliability.
DIAMONDFACE
Take for example our innovative DiamondFace sealing surface technology – a breakthrough that increases seal life and performance thereby reducing equipment lifecycle costs. Fewer seal failures mean more uptime and less potential for costly batch losses.
AGITATOR SEALS
Squealing top entry agitator seals? Yes, we have a cure for that as well with our single dry running Seccomix1. We have a complete line of agitator seals including single dry, single wet, dual dry, dual wet, hermetically sealed magnetic drives, and more.
VALIDATION CONCERNS
Not happy with your current seals but constricted by validation issues? Talk to us to see what we can keep consistent, such as face materials, O-rings, and wetted materials while incorporating the advanced features that will provide you with the increased seal performance you are looking for.
LOCAL SUPPORT, LOCAL TRAINING, AND LOCAL REPAIRS
You may already be using EagleBurgmann seals without knowing it. Many major mixer OEMs have standardized on EagleBurgmann seals due to the reliability we add to their overall package. We will be happy to help identify those and supply you with increased local support such as seal training, troubleshooting, local repairs, and any needed seal changes due to your process variations.
SEAL REPAIRS SIMPLIFIED
To further simplify your life, we can even repair non-EagleBurgmann seals, providing for one-stop shopping for your seal needs as well as increased inventory standardization.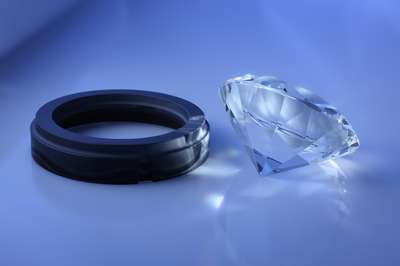 EAGLEBURGMANN DIAMOND FACE TECHNOLOGY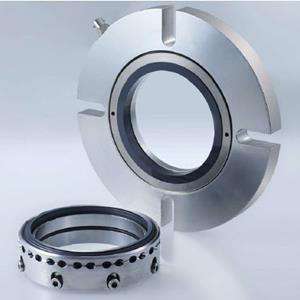 Let us help you
Our products are used wherever safety and reliability count: in the industries of oil & gas, refineries, petrochemicals, chemicals, pharmaceuticals, food, power, water and many more. About 6,000 employees contribute their ideas, solutions and dedication every day to ensure that customers around the globe can rely on our seals. With our modular TotalSealCare Service, we emphasize our strong customer orientation and offer custom-tailored services for every need. Rely on excellence.
Contact
EagleBurgmann Industries LP
10035 Brookriver Drive, Houston, TX 77040
John Quigley
District Manager
Phone +1 610-655-7399
E-Mail: john.quigley@eagleburgmann.com