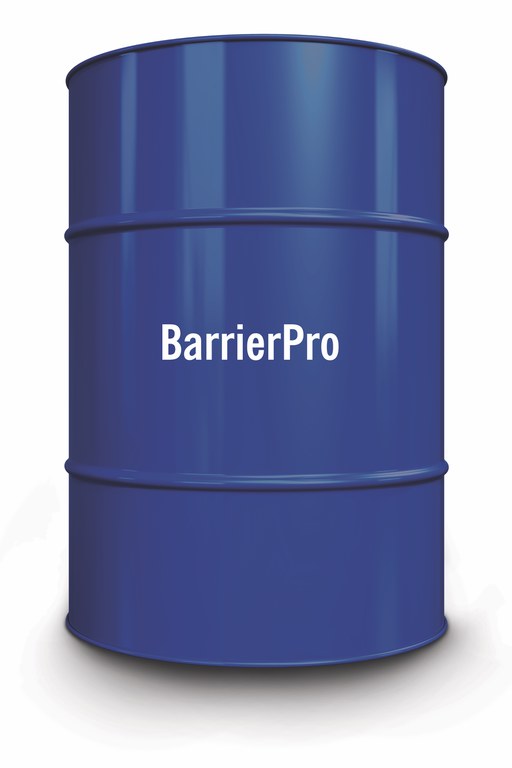 Barrier Pro-Synthetic food grade barrier fluids
Product Details:
Features:
Compatible with other synthetic and mineral barrier fluids
Low temperature fluidity
High Temperature stability
Efficient heat transfer properties
Chemically inert
Readily biodegradable according to OECD 301B (BarrierPro 5)
NSF H1 Registered, ISO 21469 certified, Kosher approved, Halal certified and CFIA accepted
Advantages:
Available in 5 and 17 cSt
ISO 4406 cleanliness level of 15/13/10
Available in Gallon cases
Single product line for high temperatures and H1 Food Grade
Synthetic base oil compatible with most commonly used seal materials
Increased safety from high auto ignition and flash points
No carbon blistering when a carbon ring is used
Operating Range:
Barrier Pro 5
Pour Points -103 F (-75 C)
Flash Point 305 F (152 C)
Viscosity @40C 5.1 C
Viscosity @100C 1.7 C

Barrier Pro 17
Pour Points -99 F (-73 C)
Flash Point 425 F (219 C)
Viscosity @40C 16.9 C
Viscosity @100C 3.9 C
Recommended Applications:
API Plan 52 Vented
API Plan 53 Pressurized
API Plan 54 Pressurized
Convection or force flow systems
Functional Description:
Produced using the highest quality synthetic base stocks with additives to provide a non-reactive, oxidatively stable fluid to provide maximum seal protection for a wide temperature range.
These fluids will resist aging and provide a lubricating film over a wide temperature range increasing efficiency and reducing risk of environmental contamination. BarrierPro does not contain components that are known catalyst poisons.